Congratulations to Craig Richardson for getting every one of the logos correct in my special logo quiz from last week. He even got the obscure ones, and then put them in correct chronological order.

I didn't get as many people trying to guess this time. Was it just too much work? I've got a much easier visual quiz for the next time I do one.

Here are the logos, properly attached to their comics, in the proper order.


H. Adventure Comics #247





C. Adventure Comics #300




D. Adventure Comics #331





O. Superboy v1 #147





B. Superboy v1 #172




U. Adventure Comics #403





F. Superboy v1 #183





V. Legion of Super-Heroes v1 #4




L. Superboy v1 #197





R. Superboy v1 #207




W. Superboy v1 #213





Q. Superboy v1 #223





X. Legion of Super-Heroes v2 #259




T. Legion of Super-Heroes v2 #312




P. Legion of Super-Heroes v3 #8




M. Legion of Super-Heroes v3 #30





I. Legion of Super-Heroes Archives Volume 1




S. Legion of Super-Heroes v4 #28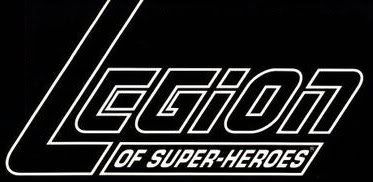 A. Legion of Super-Heroes v4 Annual #4




K Legion of Super-Heroes v4 #89




E Legion of Super-Heroes v4 #99




G Titans/Legion of Super-Heroes: Universe Ablaze #2





N Legion of Super-Heroes v5 #11




J Legion of Super-Heroes v5 #13