The Van Eaton Gallery in California deals in animation. I got an email from them today which includes this cel and description: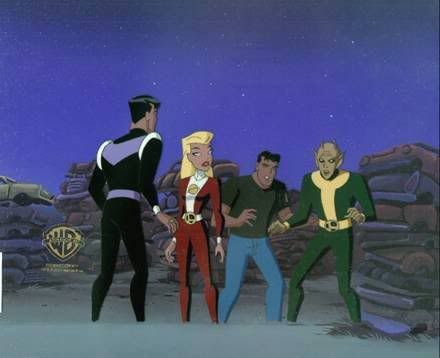 Excellent Production Cel featuring Clark Kent, Chameleon Boy, Cosmic Boy, and Saturn Girl from the "New Kids In Town" episode of the "New Batman/Superman Adventures". The untrimmed Animation Cel measures 9" X 10.5" and has been placed on a color photographic background.

Total image size is 5.25" X 6.5"...$600
If you're interested, here's the contact info, and please let me know so I can tell Wanda I have her the referral:
Wanda Carnes
818-788-2357
800-599-3693
Van Eaton Galleries
13613 Ventura Blvd.
Sherman Oaks, CA 91423
http://www.vegalleries.com/