In lieu of my regular 1st Monday trivia quiz, I decided to try something different this month (but if nobody likes this, I've got a backup ready). Instead of answering questions about 49 years of Legion history, here are 49 years worth of Legion logos. Some of them you'll recognize as regular logos, some are one-off special logos, and some are just lettered or mechanical text. Your simple task is to put them into chronological order of appearance. If this goes over well, I've got similar quizzes later.

Hints (which may or may not be hints):
1. I didn't modify anything about the logo itself except to remove extraneous artwork or color, except for one logo which I rotated 90 degrees so it's horizontal.
2. I didn't change any logo background or foreground colors.
3. All logos are proportional in size. The covers I took them from were basically the same dimensions. Logo A was physically the smallest, while Logo X took up the most room on the cover.

Bonus points if you can point to which issue I took the logo from.


A.



B.



C.



D.




E.



F.




G.




H.




I.



J.




K.



L.




M.




N.



O.




P.



Q.




R.



S.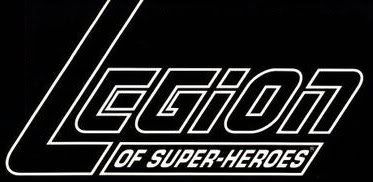 T.



U.




V.



W.




X.