From the KidsWB press release on the Fall 2007 season:


Legion of Super Heroes (11:00 a.m.)
The second season of "Legion of Super Heroes" finds the group fulfilling their collective destiny, each member elevating his skills to new levels ... just in time to face even greater challenges. A incomprehensibly undefeatable nemesis – Imperiex, the destroyer of galaxies from the rich annals of DC Comics – puts the Legion into action alongside new team members. Superman returns from the 21st century with greater development of both his physical prowess and far better utilization of his powers to help the Legion toward victory in the 31st century and beyond. Moreover, the Legion finds a surprising, new ally from across the space-time continuum – a 41st century Superman, cloned from the original Superman with alien DNA added to the mix for new, enhanced powers – to assist in its efforts to rid the universe of this powerful foe. Along the way, the LOSH – including new members like Chameleon Boy – provides the perfect complement of heroics and comedy to the efforts of the Supermans. Produced by Warner Bros. Animation.
"Supermans"?
Here are three images included in the press release (click to enlarge):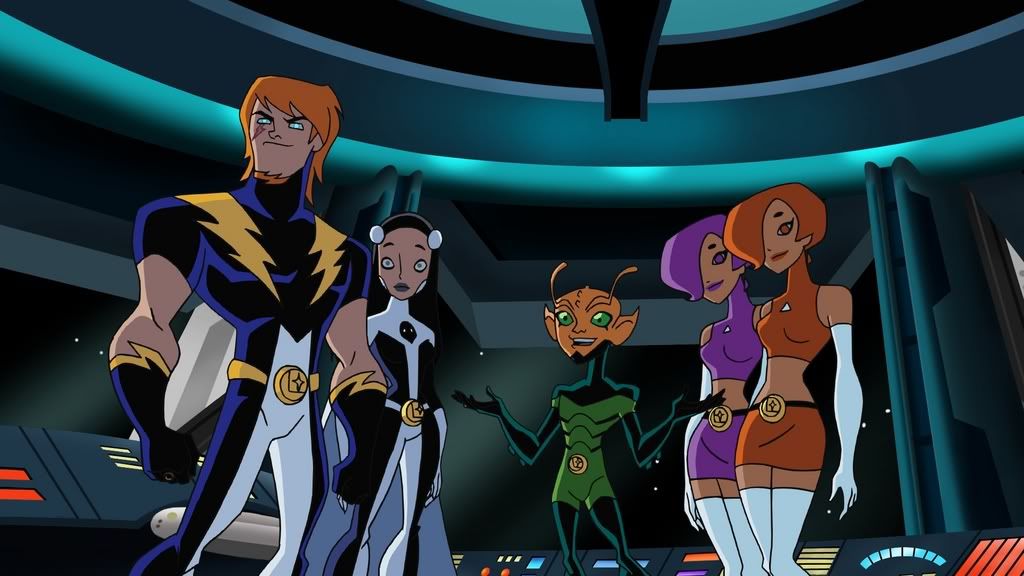 Lightning Lad, Phantom Girl, Chameleon Boy, and the Duo Damsels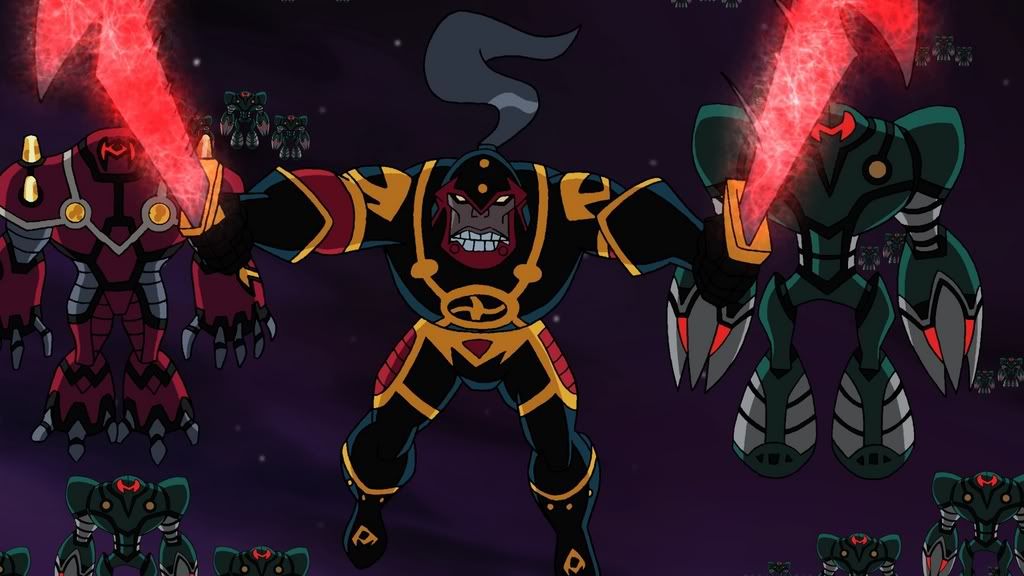 Imperiex and his warriors



The 41st century clone Superman Kell-El and the 21st century Superman Kal-El

Superman Homepage
has three other pictures, showing Imperiex, Phantom Girl, and Matter-Eater Lad taking a bite out of crime.