Former Legion artist Greg LaRocque contacted me the other day to say that he'll be selling original art on eBay soon. To whet your appetite, here's an image he sent me titled "Greatest Hero of Them All" (click to enlarge):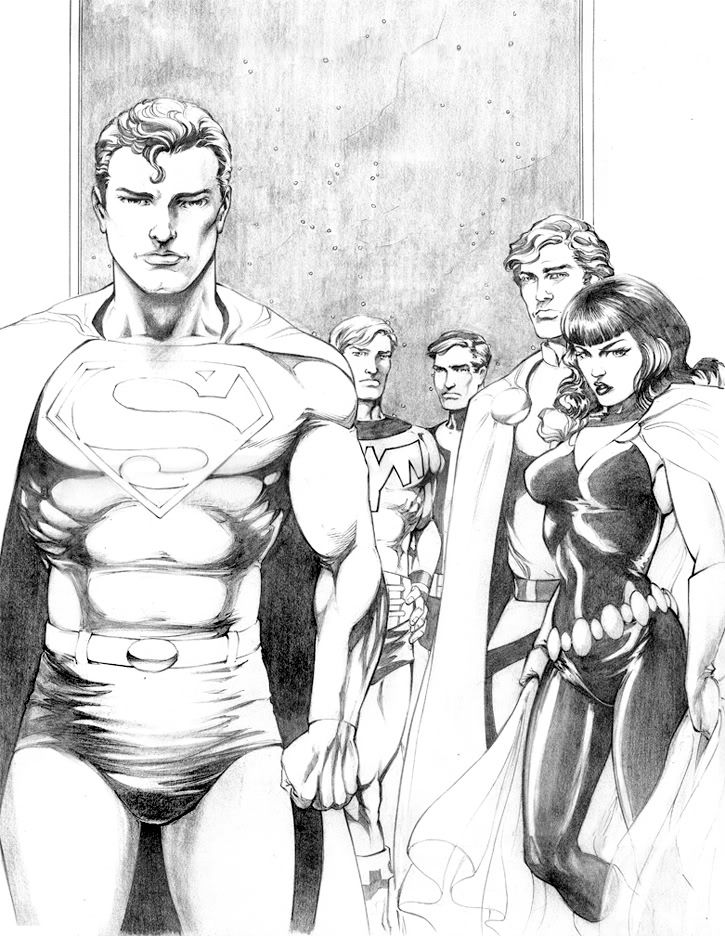 For the young'uns, LaRocque pencilled the bulk of the v3 run in the '80s, from issue 15 to issue 48 (following Steve Lightle and preceding the return of Keith Giffen).
LaRocque is one of those artists who absolutely shines with the right inker. He was lucky to have had two of them on the Legion books, Larry Mahlstedt for a few issues at the beginning and then Mike DeCarlo for most of the run.
Here are the covers
to those issues (at the Grand Comics Database).
---
Update 11/13/07
:
Here's the auction
for this piece on eBay, starting bid of $100.