Current Legion artist Francis Manapul has a blog post on the evolution of the cover to LSH #39 (recently announced for February).


From this: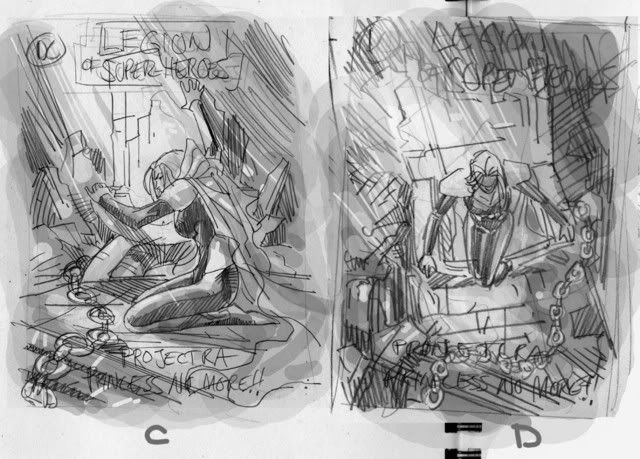 to this:


Previously: the evolution of the
cover to #38
In other Manapul
original art news
,
I'm pleased to announce that we will soon begin selling Francis' Legion of Superheroes artwork starting with issue 37! Francis and John Livesay have agreed to split the artwork as whole issues, and Francis will receive 2 of every 3 issues completed. Francis will have all of the artwork from issue 37 and we will make it available for online purchase in December. We will let you know the exact date once Francis receives his art returns.
Here's the
first item
he had for sale, some concept sketches for the team.