TwoMorrows Publishing is having a half-off sale on magazines for the month of November. You can pick up one of these issues for only $4.50 each:

Back Issue #14

BACK ISSUE #14 goes back to the future—saluting the world of tomorrow—in our star-studded "Future Issue"! For the first time ever, DAVE COCKRUM and MIKE GRELL are interviewed together in an exclusive "Pro2Pro" on their groundbreaking stints on Legion of Super-Heroes. ... With an all-new Legion of Super-Heroes cover by MIKE GRELL and BOB McLEOD!
Back Issue #22
In Back Issue 22: "Dynamic Duos"! Two "Pro2Pro" interviews reunite ... Legion of Super-Heroes' PAUL LEVITZ and KEITH GIFFEN
I covered Back Issue #22
here earlier
.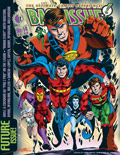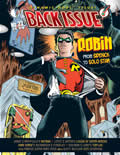 TwoMorrows also published the
Best of the Legion Outpost
and the
Legion Companion
, both still available (but not part of the sale).