Update 11/21: added some clearer pictures, updated the Youtube link

Thanks to those who have emailed me about the preview for the upcoming Smallville episode starring the Legion. The show is taking a break until January, and the Legion episode (8x11) will lead off the second half of the season on January 15th.

(Unfortunately I haven't seen it yet, I'm several episodes behind in watching, so I don't know if anything in this last episode might shed some light on things. Please, no spoilers.)

Here's the teaser trailer for 8x11 and beyond, on YouTube. H/T to Anthony Riva for the original screencap. In the trailer, we see the three Legionnaires plus the Persuader (the armored mask and axe are the giveaway).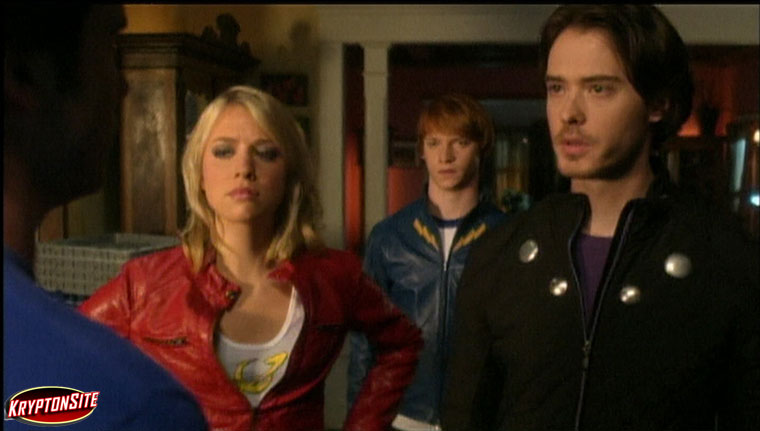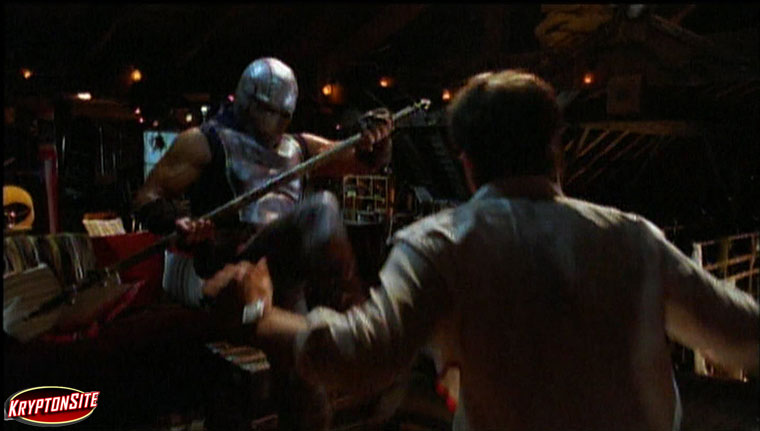 (Images via Kryptonsite)
That's nice and all, but I like my exclusive picture better.