Hey, we're in Klordny Week already! Since 1995, Klordny Week has been celebrated in the week or so that contains my birthday (August 13) and sometimes Elvis Appreciation Day (August 16). It first appeared in Superboy and the LSH 232 (10/77), written by Gerry Conway.

How do you celebrate? By dancing and partying!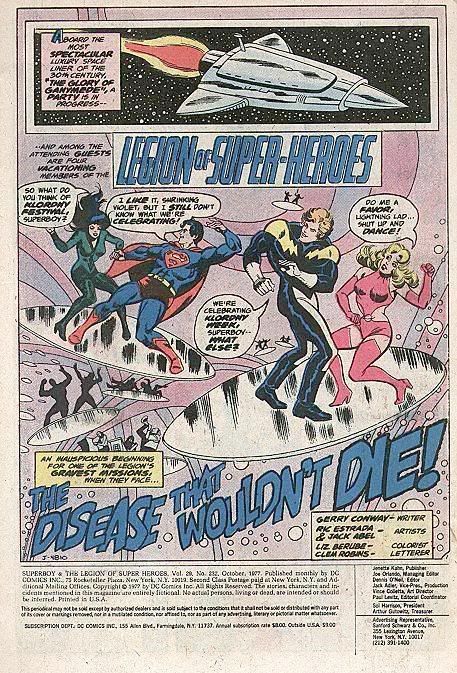 Do me a favor, Lightning Lad, shut up and dance!
Why do you celebrate? I'm not telling you!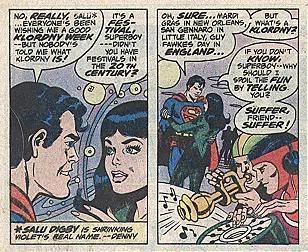 What's the Ritual Klordny Toast?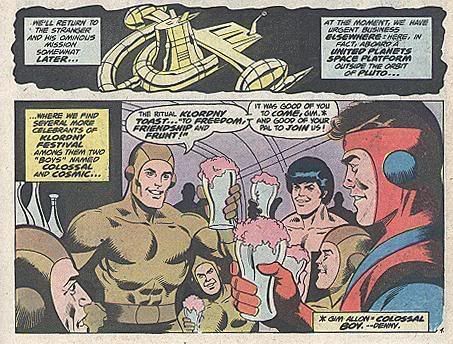 You can never have too much
Frunt
. Others celebrating (whether they know it or not) include
Cold Frunt Productions
, Frunt's
flickr
photos, Frunt's
Myspace page
, the
Frunt Room
,
signs by Frunt
, and a
map of the town of Frunt
, in Graubunden, Ostschweiz, Switzerland, and none other than
Erwin Frunt
!. Sadly, Yahoo Answers
doesn't get it
.