Check your local listings to see what time next week's season premiere starts. Here's a press release I got from Warner Bros. Animation, with some new images. I note that these images are 16x9 instead of 4x3 so maybe season 2 will be presented in widescreen.

(But first, if I may: I've always disliked "LOSH" as the abbreviation, it should be "LSH". And I also dislike that they call the plural of "Superman", "Supermans" instead of "Supermen". But I digress.)


---
"Legion of Super Heroes" premieres September 22 at 11:00 a.m. ET/PT as part
of the Kids' WB! Lineup on The CW Network with a two-part episode entitled
"The Man From the Edge of Tomorrow" (the finale airs Sept. 29). In the
episode, we learn that in the 41st century, the universe will be terrorized
by a warrior named Imperiex. The only person standing in the way of his
plans for domination is a clone of the original Superman. But unable to
defeat Imperiex and his vast army alone, the clone travels to the 31st
century to recruit history's greatest super hero team, the Legion, to help
fight this threat.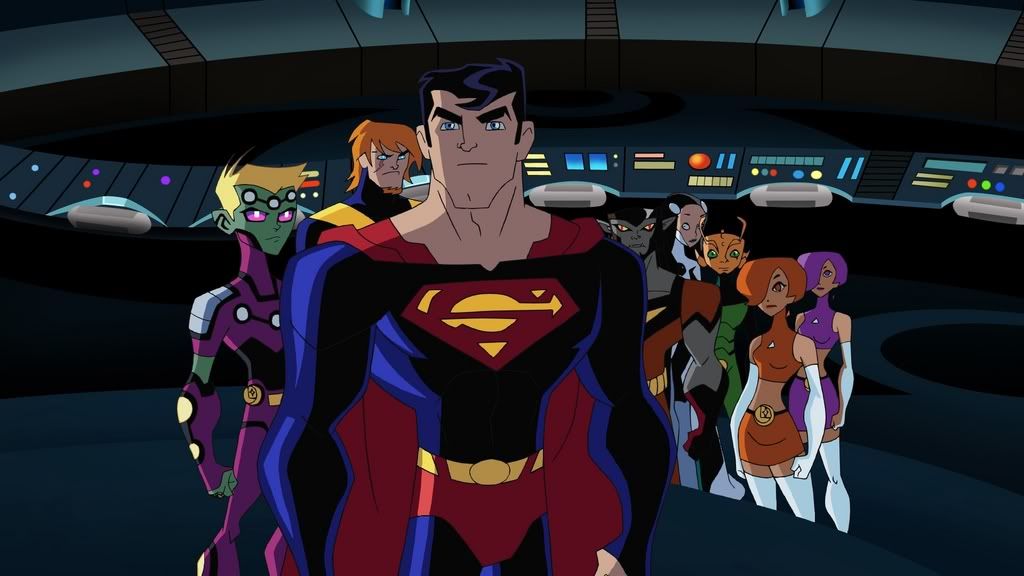 LEGION OF SUPER HEROES: 2007-2008
Wizard Magazine, the industry standard for measuring the fanboy¹s pulse,
hailed Legion of Super Heroes as the 2006-2007 season¹s "Best Animated
Series." So how do you go higher when you¹re already at the top?
You add more - of everything. You go big - and then go bigger.
You take "super" and double it.
Start with a second Superman, add an incomprehensibly undefeatable nemesis,
then toss in endearing new cast members in over-the-top adventures and you
have the recipe for the highly-anticipated second season of Legion of Super
Heroes.
The new campaign of LOSH finds the group fulfilling their collective
destiny, each member elevating his skills to new levels - just in time to
face even greater challenges. In an ironic turn of déjà vu, Future Superman
(a clone who goes by the name "Kell-El") arrives to recruit the Legion to
travel to the 41st century to help defeat Imperiex, a destroyer of galaxies
from the rich annals of DC Comics. But Imperiex turns the tables on the
gang, traveling back to the 31st century to crush the Legion¹s headquarters
and free all of the LOSH¹s deadliest enemies, thus creating an army of super
villains.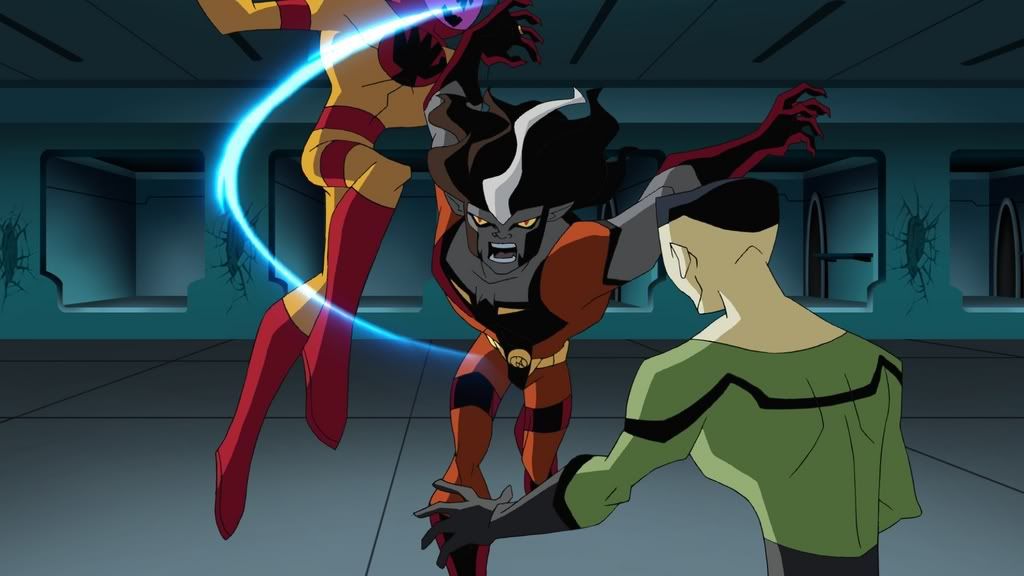 While occasionally criss-crossing centuries, the focal point of LOSH Season
2 is on the two Supermans and their attempts to end the reign of terror
brought on by Imperiex. As opposed to his formative days during the first
season, Superman has returned from the 21st century far better developed
with greater physical prowess and utilization of his powers. Kell-El is
actually a clone of Superman, however Kell-El has been created using
Superman¹s DNA along with alien DNA -­ thus forming a new Superman with
exciting new powers -­ and a different form of weakness.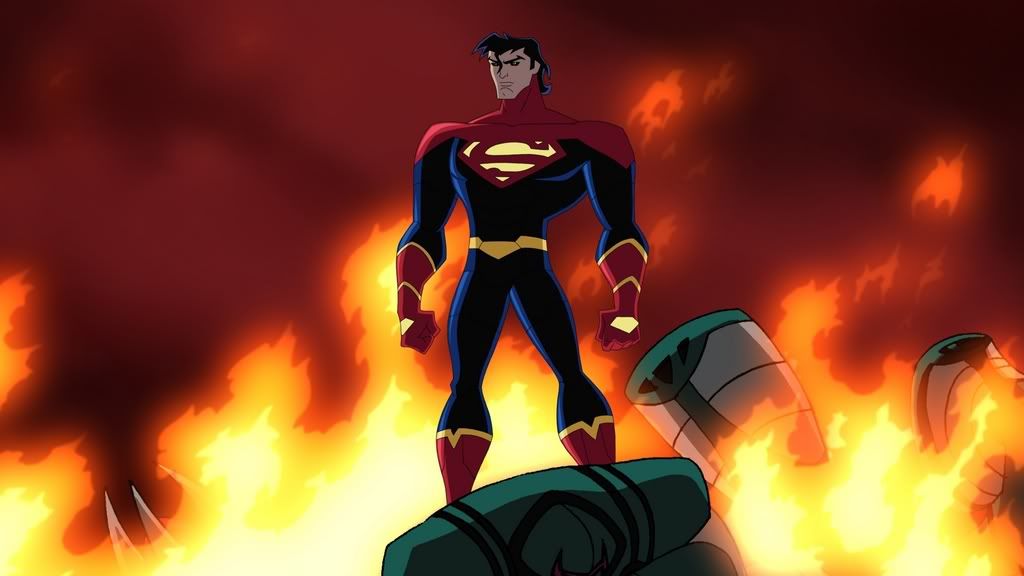 Along the way, the LOSH provides the perfect complement of heroics and
comedy to the efforts of the Supermans. The Legion members' journey include
the discovery of old and lost relatives ­ with imperiled results. The LOSH
even expands (and sometimes contracts) during the new season, most notably
with the addition of an intriguing new Legion member, Chameleon Boy.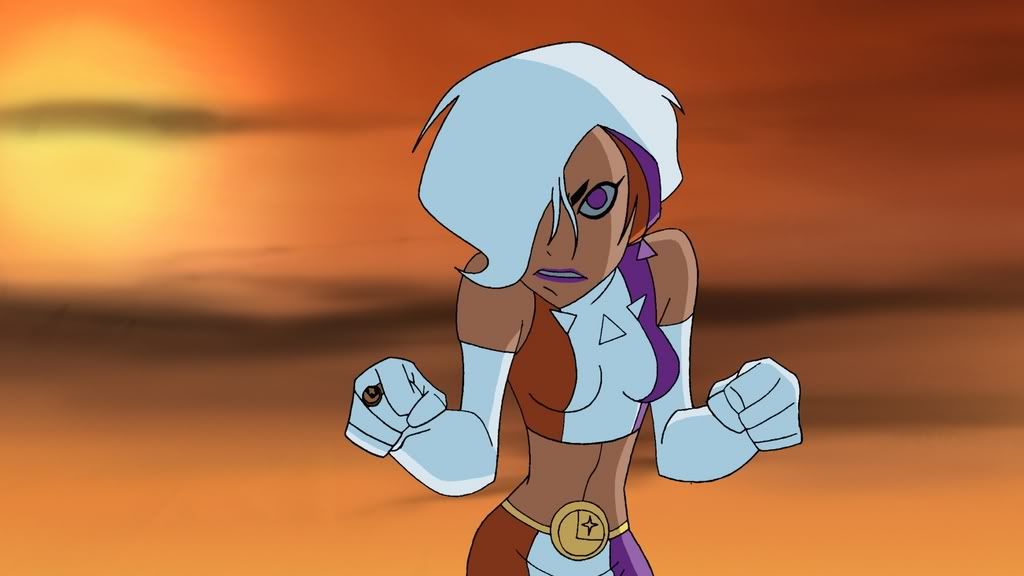 Renowned voice actor Yuri Lowenthal draws double duty in LOSH Season 2 as
the voice of both Classic and Future Superman. His villainous foil,
Imperiex, is blessed with the vocal stylings of sci-fi veteran Phil Morris,
most recently seen as Martian Manhunter on "Smallville." An admitted comic
book fanatic, Morris' credits range from a notable turn on "Seinfeld" and
frequent guest roles across primetime television ("CSI: Miami," "NCIS,"
"Will & Grace," "JAG") to constant voice work in feature film and
television animation. Alex Polinsky ("Charles in Charge") continues to
expand his career into animation voiceovers as the newest member of LOSH,
Chameleon Boy.
Two Supermans. One incredible villain. All new adventures for a popular band
of heroes. The "best" is getting better.