A smattering of Legiony photos I took on the Friday panels:


Geoff Johns, at his spotlight panel



Beth, aka "Caliente" from the Legion World message board, is like umm all nervous as she asks Geoff a question.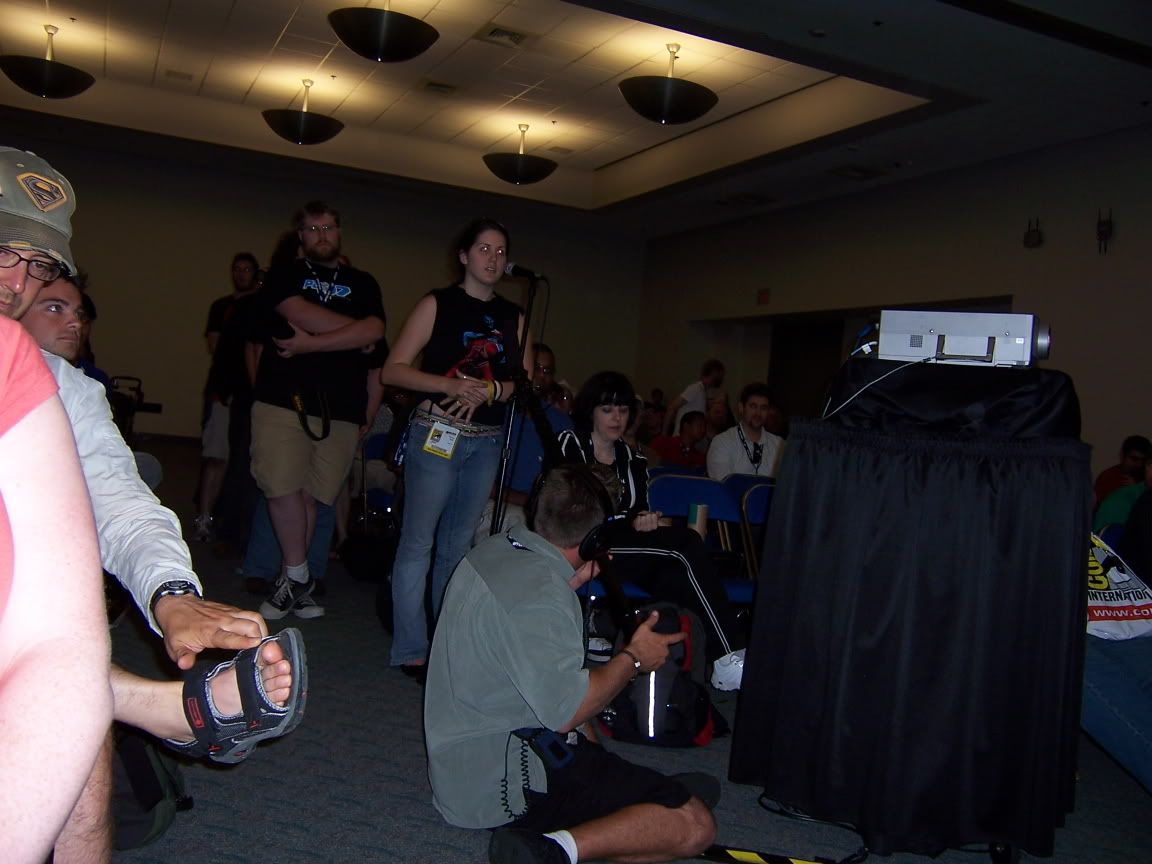 Sidra Roman, as the animated version of Night Girl. This is not her first Night Girl costume, she's been both the Silver Age beehive version and the Mike Grell costume version, about 10 years ago. I guess this makes her Triplicate Night Girl?



The rooftop party thrown by the Legion World fans, and the view of the Gaslamp District and convention center from the roof.