Some of the many pictures I took on Thursday:


I finally got to meet Bully the Little Stuffed Bull, who was all decked out in his Batman costume. Bully is a fan of the Omnicom as well; why, if we join forces, we could rule the blogosphere!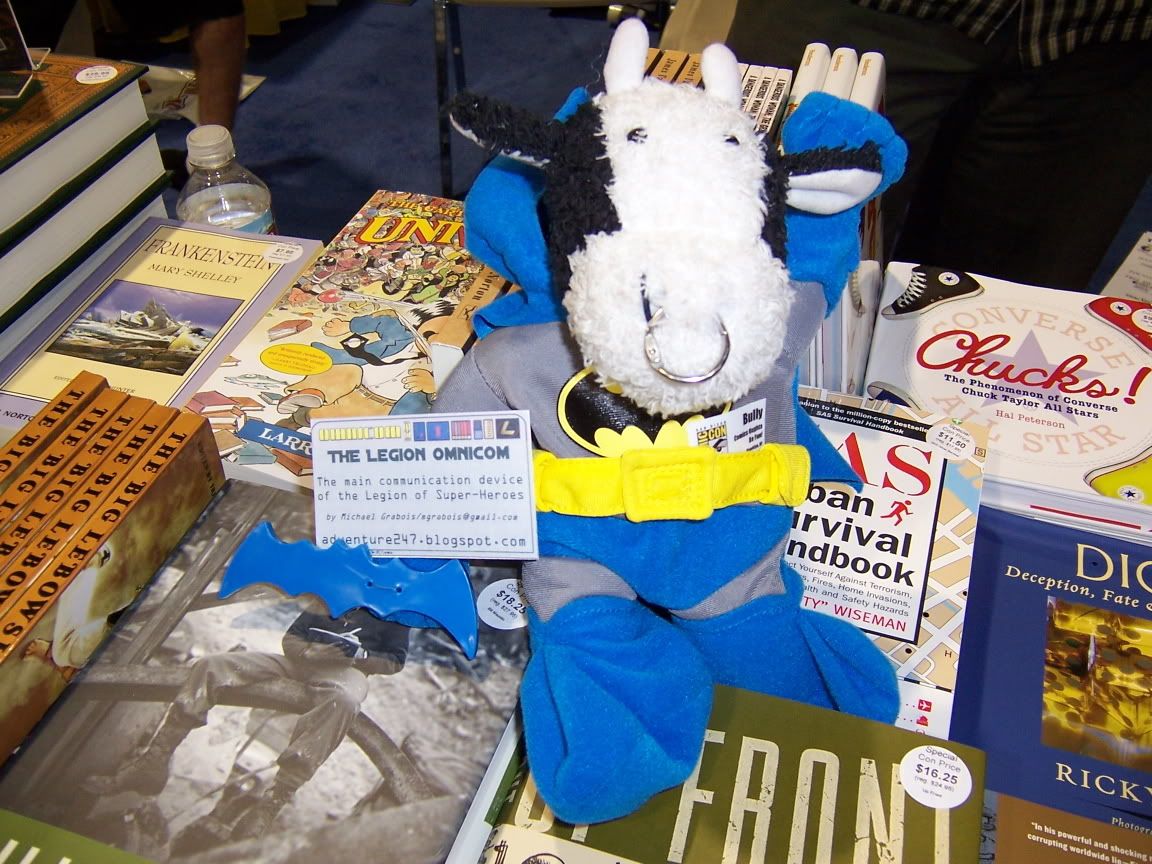 The folks at Legion World got themselves a booth with the other fan organizations. They're set up next to the 501st Stormtrooper Legion and the Rebel Legion. Good thing the Alien Legion and the Foreign Legion didn't have tables.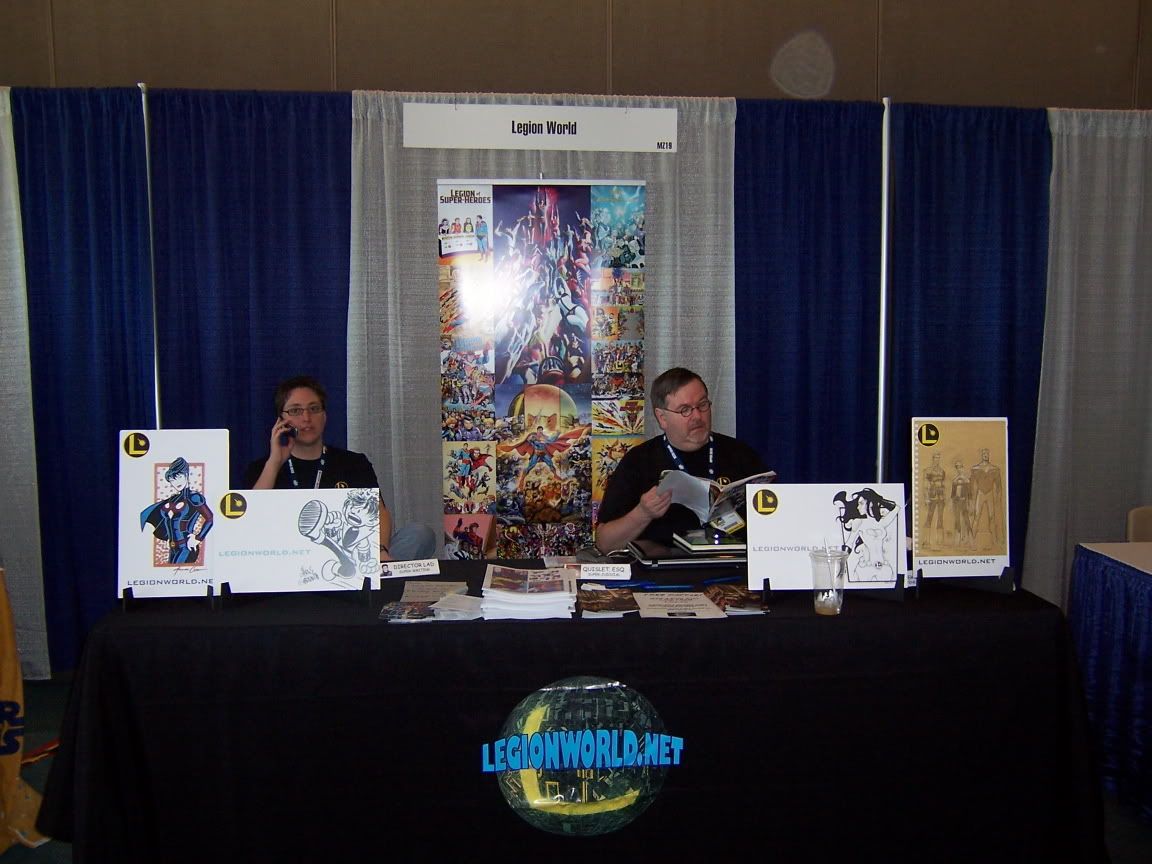 Some more original art.




Keith Giffen (with Robert Loren Fleming, in the Mattel booth)




Mike Grell




No convention report is complete without a Stormtrooper Elvis sighting.




Finally, how come the Legion of Super-Villains get their own parking instructions outside the Marriott?