Preview night was a madhouse. I am afraid for what the weekend will look like.

Paul Levitz and Keith Giffen were among those in attendance at the DC booth.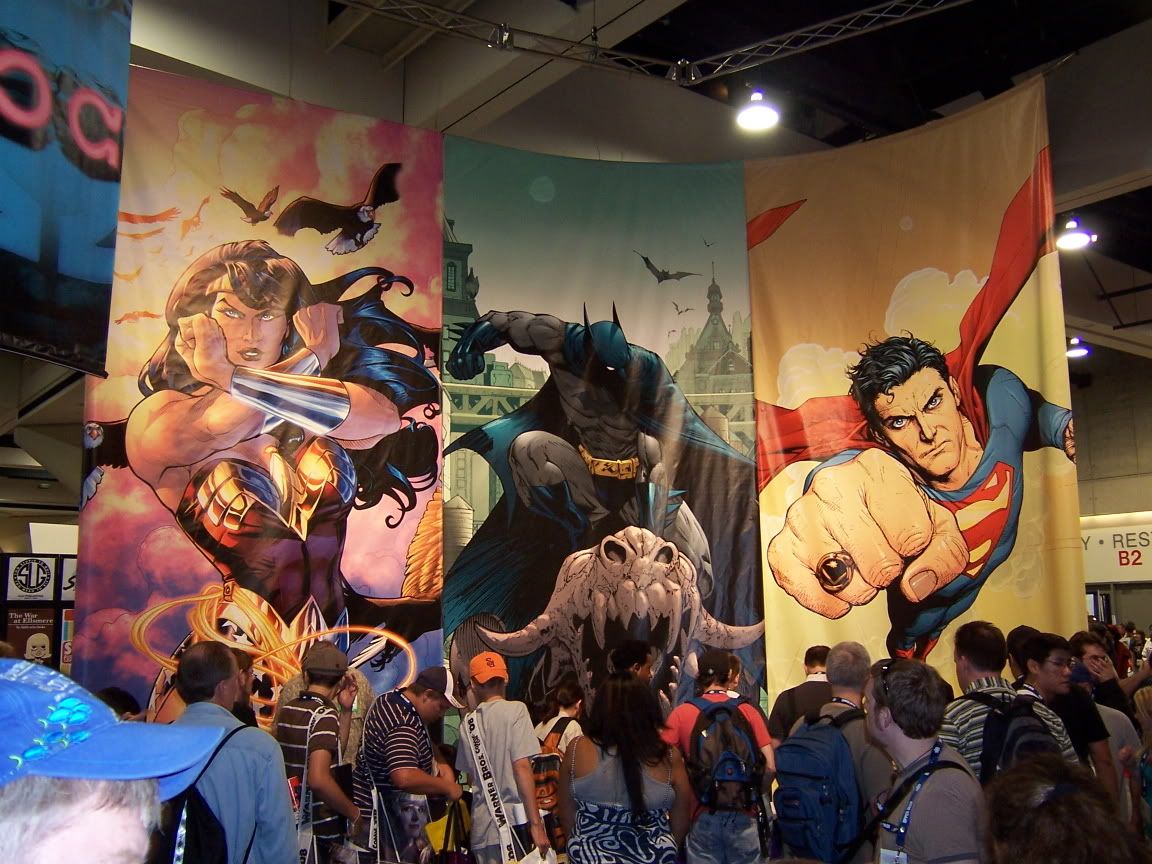 Nearby, Alex Ross's site had his Legion mural running from ceiling to floor.
They didn't appear to have Legion pins this year, but the ones Wednesday might just have been a subset. Levitz told me that he has found and read this site from time to time, adding that if the internet as we know it today had been around then, he probably would have been a blogger too. Of course, he was writing the comic (with good results) while I'm writing here. I didn't get a chance to talk to Giffen.
Colleen Doran, over at her booth, chatted with me about her "Orbiter" book and space stuff. She's a fan of this site as well, even bestowing an award on it a little while back. But she said to her mom that this is a cute site. "Cute" isn't what I was going for, but oh well.
Took some pictures (below) of some original artwork for sale. Want.