Here's the updated sales charts for the Supergirl/Legion books through issue #22, the Nov. cover-dated books. The top one is the current series only, the bottom one is ten years worth of sales figures, from Nov. 1996 to Nov. 2006 (mostly courtesy LegionWorld and LegionClubhouse, as seen in my April 2006 analysis; recent data via Marc-Oliver Frisch at The BEAT). Click each image to enlarge.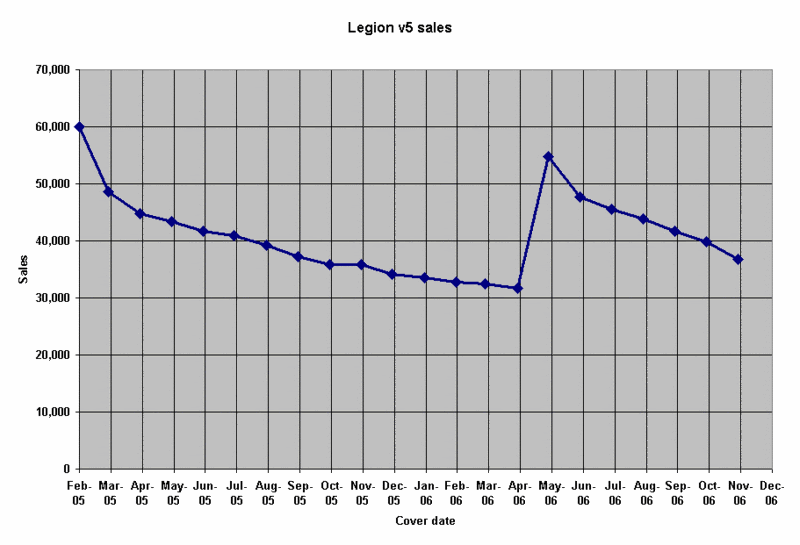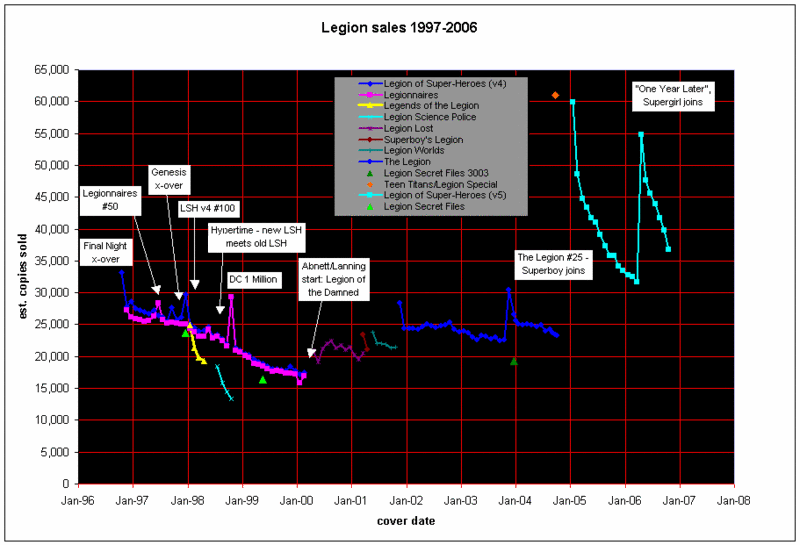 Yes, sales on the current book are sliding, but so are most series. And it's still higher sales than any other series in the last 10 years.
Previously here: sales through
April 2006
, along with commentary and analysis; sales through
June 2006
.