Supergirl and the Legion of Super-Heroes #16 is sold out, and DC is issuing a second printing. The new cover is a pencils-on-white version of the regular, first printing cover.


First Printing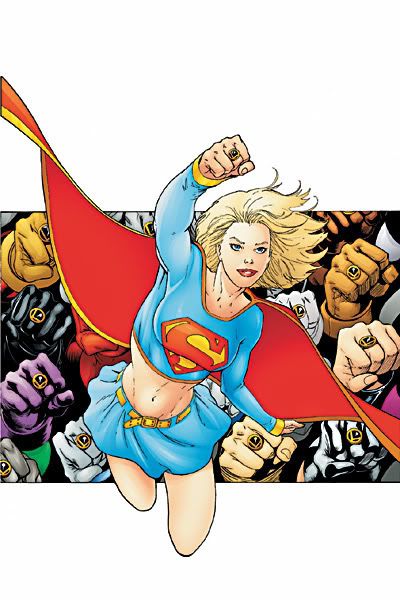 Second Printing

Looks like I'll need
another Field Guide
soon.
In other news,
SLSH
got reviewed by
Now Playing Magazine
's website:
Kara Zor-El's reintroduction into the Legion's world is handled with exactly the right measures of shock and awe, and a healthy dose of dramatic irony for the audience to enjoy. From the very moment that famous "S" appears, to the startling panel in which Kara makes her first full-out appearance, you can almost hear the Superman theme playing in your head. That's how much of a sense of moment writer Mark Waid has invested into this story. And as for the second, and far more important, revelation that this issue has on offer, whoo boy. It's most certainly not a plot twist that you'll see coming, and if this title weren't already worth reading, then finding out the answer to that little mystery would make it so.